This is the "Goblin Deuce" ""Hide Away"" shotgun pistol. This creation is capable of firing 12 6mm BBs per shell or three paintball per shell (but who cares) and operates off of standard green gas or Co2.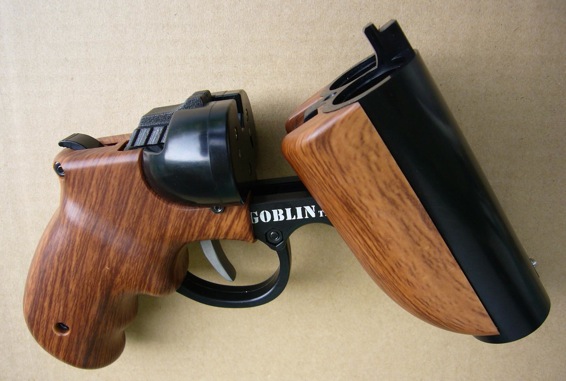 A video regarding its review can be found here, between the times of 0:46 and 3:20.
A web sight giving more details can be found here.